People are more and more aware of their smile nowadays. Teeth straightening is one of the most popular cosmetic dentistry treatments taken up all over the world. In fact Invisalign braces have treated over 3 million cases. Six month smiles braces are available in 23 countries. There are many other clear brace systems such as Smilelign, Quick Straight Teeth, Fast Braces and Inman aligners that add to popularity of these treatments.
So let's look at some of the common questions asked about some of these braces available;
Six Month Smiles and Quick Straight Teeth fixed cosmetic braces –
Six month Smile and Quick Straight Teeth are similar braces and for the purpose of this article we will discuss six month smiles
How can teeth be straightened in only six months with adult braces?
The Six Month Smiles technique employs the latest technology and techniques in dentistry to move your teeth quickly and safely with clear adult braces. The key components of the treatment are the use of unique, clear braces and a primary focus of moving the teeth that show when you smile.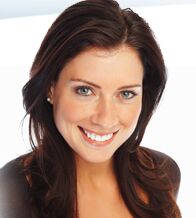 Do Six Month Smiles braces damage the teeth, roots, or gums?
There are no more risks of root damage or other issues than those associated with traditional orthodontics. Since the forces used with Six Month Smiles braces are lighter and teeth are seldom extracted, there are actually even fewer risks involved with Six Month Smiles
What are the advantages of six month smile?
-They are fast working
– The are clear, so nobody can see them
-they will straighten your front teeth to give you the smile you always wanted
What are the disadvantages of six month smile?
Cleaning your teeth can become more challenging and food packing is more likely
The brackets may rub against your cheek and lips causing slight discomfort
They will not adjust or improve your bite. They will only move the front visible teeth
Will I have to wear a retainer?
Yes, as with any teeth-straightening treatment a retainer is necessary to maintain the straighter position of your teeth. If you don't want to wear a removable retainer, you can have a bonded retainer placed. There are a variety of options that you can choose from according to your personal preference and situation.
How long will the treatment take?
Depending on the extent of crowding in your month the brace will typically be on for 6 months. In some cases less than six months, in other cases slightly longer.
Invisalign and Smilelign
Invisalign and Smilelign are similar systems and for the purpose of this article we will discuss invisalign.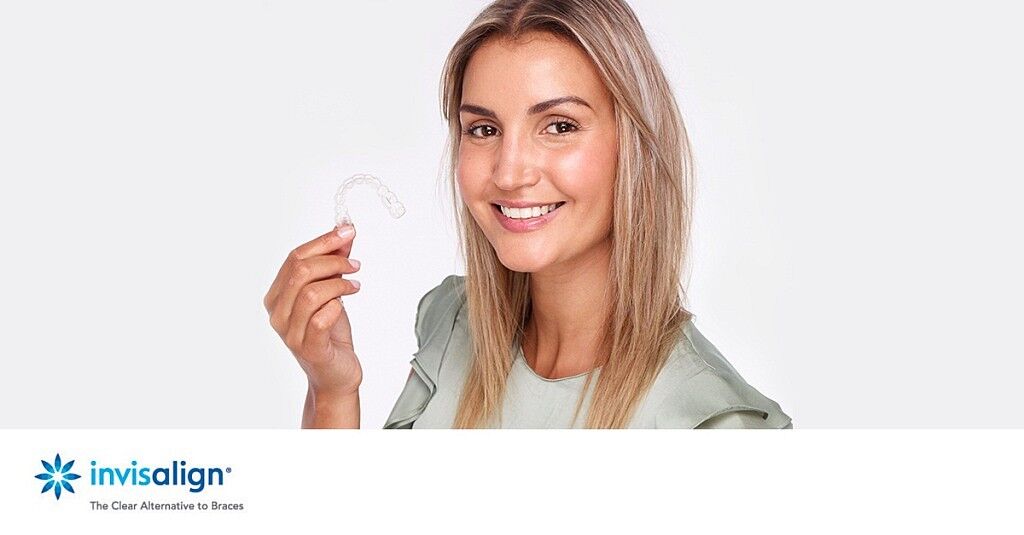 Invisalign is the virtually invisible way to straighten your teeth and achieve the smile you've always dreamed of. Using advanced 3D computer-imaging technology, Invisalign depicts your complete treatment plan based on your Invisalign Provider's prescription, from the initial position of your teeth to the final desired position. Then a series of clear aligners are custom-made for your teeth – and your teeth only – to move them little by little. Each aligner is worn for about two weeks before being replaced by the next in the series, gradually moving towards the projected final position.
How long will treatment take?

Treatment time depends on your specific needs and how crowded your teeth are, everyone is different. Invisalign are able to tell you exactly how long treatment will take and how many aligners will be needed throughout treatment. The typical time period can be between 6-18 months.
Will I have to wear a retainer?
For best results you should wear a retainer after treatment. This is to stabilize the teeth in their new positon and avoid relapse.
What are the advantages of invisalign?
One of the main benefits of invisalign is it enables you to eat and drink what you want during treatment by simply removing the aligners. You can also remove the aligners to brush and floss as you normally would which helps you maintain your oral hygiene throughout treatment
Unlike traditional fixed braces; there are no metal brackets or wires. This means less appointments needed as there is less chance of any breakages or problems. No wires and brackets also mean no discomfort.
Like most people appearance is important is both in both social and work environments. People with face to face jobs are often worried about having a fixed brace that can be seen. With invisalign this is no longer an issue.
What are the disadvantages of invisalign?
The disadvantage of invisalign are, as they can be taken out for eating/cleaning you may forget to put them back in straight after. This can affect the overall treatment time and cause delay in treatment being completed. Treatment takes a lot longer than fixed braces anyway.
Traditional fixed orthodontic brace
Traditional fixed braces are a metal fixed brace. These types of braces are offered on the NHS for children with severe dental anomalies. They tend not used for cosmetic purposes. Unlike cosmetic braces, they move the back teeth as well as the front teeth. This means that the bite can be corrected as well as crowding/spacing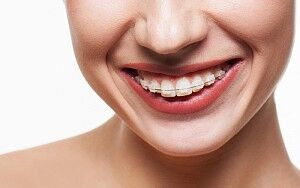 How long does this treatment take?
Traditional braces are usually on for 18 to 30 months (sometimes longer) this is because the back teeth are much bigger and take longer to move.
Will I have to wear a retainer afterwards?
Yes, the NHS will provide you with removable retainers to wear after treatment. This is to ensure the teeth position does not relapse.
What are the advantages of traditional fixed braces?
The move all teeth giving a better overall result
They can improve the bite
What are the disadvantages of traditional fixed braces?
They are visible – not cosmetic or aesthetically pleasing
They cannot be removed and can make it more difficult to clean your teeth
Longer treatment time
Free Consultation
Perfect Smile Spa based in Hornchurch Essex is a leading dental practice and is dedicated to PAINLESS dentistry. All of our Dentists are based in Essex. Call us for a free consultation on 01708 442 114 or email [email protected] long will my teeth take to straighten? was last modified: July 2nd, 2018 by Dr Jas Sagoo